Voiceover, On Camera, Legit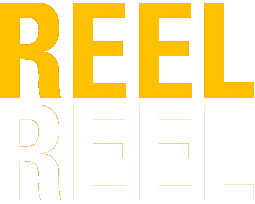 For rate and booking information
AGENT
Stewart Talent
212.315.5505
MANAGER
Jason Marks Talent
NY. 212.789.8966
LA. 323.936.6040
Mason Pettit is a New York based actor and voiceover artist, available New York and Los Angeles hours with an ISDN and Source Connect equipped home studio.
He is the voice of ABC News, NBC Sports Network, USA Network, Nickelodeon, Sundance TV, Reelz Network, MTV Live & STARZ. Other current and former clients include AT&T, Pontiac, Bounty, Chili's, America's Got Talent, Amtrak, Capri Sun, Degree, The Nate Berkus Show, HBO, Showtime Boxing, Jack Daniel's, TNT, FX, G4 Network, Vh1 Classic, MTV2 and many more.
As an actor, Mason developed, produced and performed in eleven Off-Broadway adaptations of Shakespeare as a founding member of the Moonwork Theater company, including a 1998 production of Richard III, called "one of the year's best" by The New York Times, and a 2001 production of Twelfth Night honored as "the most captivating Shakespeare this town has seen since the death of Joe Papp," by the NY Press. Recently, Mason developed, produced and originated the role of Billy in a stage adaptation of the 1970 novel and film The Last Detail at the Lucille Lortel Theater.  Film and Television credits include Jack Goes Boating (Dir. Philip Seymour Hoffman), You Don't Know Jack with Al Pacino (Dir. Barry Levenson), The Sopranos, Blue Bloods, Person of Interest, Important Things with Demetri Martin, New Amsterdam, The Black Donnelly's, Law & Order, Law & Order: Criminal Intent, Law & Order: SVU, Unforgettable, and a recurring role on the NBC drama Conviction.  Mason is perhaps best known as one half of the AT&T "Buddies" in a four-year campaign that ran during the NCAA tournament.
Mason is a recipient of the William Hirschmann Memorial Award for Theater from Washington & Lee University.